Vanquish ME Non-Invasive Fat Removal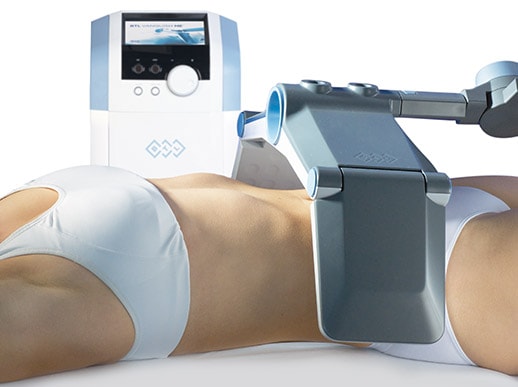 Are you tired of stubborn areas of fat on your body, such as on your flanks, abdomen, or thighs? The Institute is thrilled to introduce – Vanquish ME, a safe, non-surgical fat removal technology that targets areas of fat resulting in permanent fat cell destruction.
Dr. DeBias and the professional staff at The Institute have successfully performed over a thousand body contouring treatments, using state-of-the-art laser and energy-based technologies.
Fat removal is permanent
Up to 30-40% reduction in fat pocket volume (based on multiple treatments)
Proprietary body contouring protocols
Proven safety
Comfortable, RF (radio frequency) technology
Non-surgical fat removal
No pain
No downtime or recovery
6X treatment area of other technologies
Ability to lengthen treatment times
REDUCE FAT DEPOSITS SAFELY AND EFFECTIVELY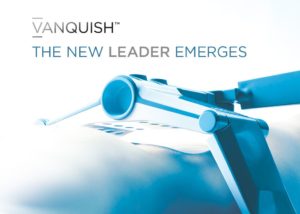 Special Offer – $500 Off Vanquish ME

How it works
The Vanquish ME fat removal treatment uses radio frequency energy to target the fat cells and destroy them without harming the skin or surrounding tissue.
What to expect
During your treatment, the Vanquish ME system is suspended above the targeted area so it does not touch your skin. The radio frequency energy warms the skin. It feels similar to an electric blanket. Further, it elevates the temperature of fat cells 2-5 degrees resulting in fat cell destruction and a reduction in fat pocket volume.
Read reviews from patients who have used heating technology methods to reduce areas of fat.
Are non-surgical fat removal treatments right for me?
Almost everyone has some area of stubborn fat that is resistant to the efforts of diet and exercise. Many patients can experience the benefits of these safe and effective body sculpting technologies. Dr. DeBias will review your medical background and discuss your goals to determine if you are a good fit for this non-invasive treatment.
What areas can it treat?
Abdomen
Thighs
Flanks
Arms
How long is the Vanquish ME procedure?
It takes anywhere from 15-30 minutes, depending on the targeted fat removal regions.
Is there downtime?
There is no downtime, so you can return to your daily routine following your treatment.
How many treatments for best results?
Results vary based on treatment protocols. Dr. DeBias will review his proprietary protocols to optimize your results at the time of the consult.
How much fat volume can I expect to lose?
Typically, patients experience up to a 30-40% reduction in fat pocket volume based on multiple treatments. Individual results can vary depending on a number of factors.
How long does it take to see results?
It takes about two weeks following your first treatment to begin seeing results.
Other Non-Invasive Fat Removal Treatments
SculpSure is the world's first FDA-cleared first laser treatment for non-invasive reduction of fat of the flanks and abdomen. This treatment has over a 95% satisfaction rate at The Institute and is a safe, no downtime option for spot reduction.
CoolSculpting
Coolsculpting tempts to eliminate stubborn fat by freezing it. It can take up to 2 hours and is uncomfortable for most patients. It has become less sought after for fat reduction with the evolution of newer, more advanced technologies.
Learn about the advantages of using heating over fat freezing methods for non-invasive fat removal.
Vanquish ME vs CoolSculpting
CoolSculpting uses a cooling method whereas Vanquish ME uses heat.
Vanquish Me can treat larger surface areas than CoolSculpting.
A desirable solution for patients seeking treatment for smaller pockets of fat. Exilis Ultra utilizes radio frequency technology.
---