Testimonials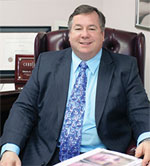 So, what makes a top Doc?
"One who makes a diagnosis based on a combination of science and heart."
Dr. DeBias and his staff provide everything that is true in the above statement. If you are looking for a superb quality and caring staff, who listen and explain things clearly, then you have found just that here. They are personable, respectful, intelligent and up to date, and, most of all, interested. As a Registered General Nurse, a Registered Nurse, a Certified Massage Therapist, a retired model, and an artist married to an ER physician, who is also a patient of Dr. DeBias, The Institute of Laser Aesthetic Medicine is an establishment that both myself and my husband recommend both as health care professionals and patients. We are both so happy with the results from our procedures, and we will be patients for life!
– Sarah*
Dr. DeBias, I want to thank you again for taking the extra time to make it possible for me to have the fractional procedure… I am absolutely thrilled with the results I am seeing. I didn't think my face could be this cleaned up and bright.
– Helene*
Dear Dr. DeBias, I just wanted to thank you for accommodating me after hours at your Doylestown office. I truly appreciate your services, your professionalism, and fairness. You have a patient for life! Thanks again.
– Risa*
Dear Dr. DeBias, I wanted to thank you for seeing me and doing such a wonderful job on my procedure. My face feels and looks great, no more skin spots or moles. It was great to meet you, I'm sure we'll see you again in the future…
– Alison*
Dear Dr. DeBias… you are a terrific "teacher" & physician. It is no wonder you are so busy and successful as you are. In addition, you have an exceptional staff of professionals who support you. Wishing you continued success.
– Kathie*
Dear Dr. DeBias, I just wanted to thank you for the microdermabrasion. My skin certainly feels smoother, and just all around wonderful. Thank you so much.
– Brenda*
Dear Dr. DeBias, I just wanted to write this note to thank you for taking care of my brother's skin. Your personal attention and kindness made a big difference in his life! He looks great and most importantly, he feels great! Thanks so much! I will continue to refer my family and friends to you with the utmost confidence.
– Rochelle (a satisfied patient)*
Thanks for making my birthday such a memorable one. Your kindness and courtesy are much appreciated. I'm learning that it's not how old you are, but how you are old.
– Anonymous*
Dear Jeanne, just wanted to say thank you so much for the wonderful job on the eyebrows – they look so natural and I'm really happy that I chose you to do them.
– Marylou*
Dr. D. is a genius. If you want to take years off your face in a week, ActiveFX is the way to go. I have had it done 2x and will be back every 6-12 months to slow down the aging process. When I first met Dr. DeBias (Dr. D) what struck me was his interest in the person. He truly loves making people look their best, and this enthusiasm shines through.
– Natalie*
Dr. DeBias and Jeanne, I want you to know how much I appreciate the care and empathy you show to me when doing my laser treatments. I am very happy with my face, and I think you're wonderful. I recommend you to everyone.
– Kathy*
I recently had a Smartlipo procedure that refined and sculpted my body. The procedure was painless. I am so pleased with the results so far. Most of all, the staff was fantastic, caring and very professional. I can't wait to put on my swimsuit! Thanks.
– Kim*
Dear Jeanne, I just wanted to tell you how much I love my permanent eyeliner. I am thrilled that I had it done. My eyes are my favorite feature and now my eyeliner always looks good. It never runs anymore and I don't look like a raccoon at the end of the day. Thanks so much!
– Rita*
*Individual results may vary depending on a number of factors.