Non-Surgical Skin Tightening Treatments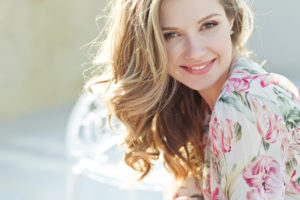 REFRESH YOUR LOOK & OPTIMIZE YOUR SKIN HEALTH
Dr. Glenn DeBias and the professional staff at The Institute offer a selection of innovative, non-surgical skin tightening treatments to help refresh your look and improve your skin health – Safe and Natural. Their treatment center is in Doylestown, PA, serving patients of Bucks and Montgomery Counties, and the Philadelphia region.
If you are a new patient, Dr. DeBias would be happy to sit down with you for a consult and discuss the best skin health regimen to meet your needs and obtain desirable outcomes.


You can also explore your options below to learn more about the treatments that may interest you:
Want to compare your skin tightening options further?
How to tighten skin without surgery
---
FREQUENTLY ASKED QUESTIONS
What is non-surgical skin tightening?
Their laser and energy devices promote new collagen and elasticity to firm and tighten the skin. Another advantage is thickening of the skin.
Overall, skin firming procedures help you offset the downward spiral effects of aging. Meanwhile, improve your youthful skin appearance.
Dr. Glenn DeBias is internationally recognized for developing the first fractional CO2 laser procedure in 2004. He has personally performed over 21,000 procedures to date.
What are the benefits of non-surgical skin tightening?
These treatments improve the texture, tone, and tightness of your face and neck skin. Further it helps you reduce fine lines, wrinkles, and unwanted pigmentation.
In addition, these treatments help to remove skin irregularities, reduce pore size, soften deeper frown lines, and minimize the appearance of acne scars.  
Who is a candidate for non-surgical skin tightening?
Individuals from their 30's to 90's have frequently presented for treatment. Skin color will determine the individual treatment regimen.
Generally, anyone looking to firm their skin and refresh their appearance.
What procedures are used for non-surgical skin tightening?
The fractional CO2 laser (Active FXTM) procedure is the gold standard.
Other devices including radio frequency (Exilis Ultra, Venus Freeze, Venus Viva, INFINI-microneedling, Pelleve) are also utilized.
The Institute customizes each individuals treatment regimen to meet your aesthetic goals. Their procedure regimens are proprietary and based on two decades of experience.
What is the cost of non-surgical skin tightening?
The cost of a procedure could be as little as $395 for an introductory Venus Freeze treatment to as much as $985 for an introductory Active FXTM treatment for the face. Further maintenance will require a larger financial investment.  
Overall, the patients who make a financial investment for maintenance tend to experience the best long-term results. 
Is there recovery or downtime?
The most dramatic results are obtained from Active FXTM. This requires a 4-day plan of your skin transitioning to new outer skin. As a result of this treatment, the collagen and elasticity building continues for months after procedure.
The radio frequency microneedling treatments (INFINI, Venus Viva) usually require 1 day.
The non-ablative radio frequency treatments (Exilis Ultra, Venus Freeze, Pelleve) do not require downtime or recovery.
See what non-surgical skin tightening treatments can do for you!