How to Tighten Skin on Face and Neck Without Surgery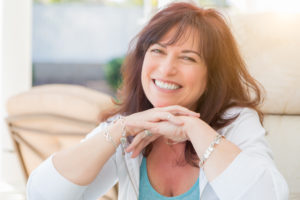 Worsening skin laxity and wrinkles is a natural part of the aging process. For those desiring a younger, smoother look, there is plenty of information available online. There is so much that it can be hard to narrow down options. Fortunately, innovative and up-to-date technology has provided solutions to help offset these signs of aging and improve skin health in ways that are unattainable with surgery!
Here we've compiled a list of the best methods for how to tighten skin, improve skin health, and provide a more youthful appearance using non-surgical techniques.
Achieving the Best Results Without Surgery
Most patients want to obtain their best look – Safe and Natural. This is obtained using non-surgical technology to improve the texture, tone, and tightness of the skin.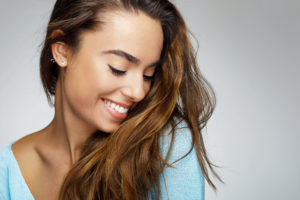 Based on data gathered over the last 20 years, the Active FXTM – fractional CO2 laser procedure offers the best solution for patients seeking their best look – safe and natural. These methods help patients to offset the effects of aging, tighten their skin, and improve their skin health without invasive surgery.
Best Skin Tightening and Skin Health Results with Active FXTM
If you are looking for longer-lasting and dramatic results, Active FXTM may be your best option. This quick 7-10 minute procedure utilizes a fractional CO2 device to resurface skin. This treatment is primarily performed on facial skin, but can also be used on the neck, chest, arms, torso, and legs. Active FXTM helps to offset the effects of sun damage and reduce the appearance of fine lines and wrinkles. It also helps to promote new collagen production resulting in improved skin texture, tone, and tightness which helps patients to obtain their best look for their age.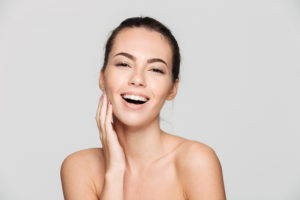 Due to advances in technology, this fractional CO2 treatment is easily tolerated by patients, and requires 4 days of outer skin recovery. Non-fractional CO2 skin treatments are more painful, therefore requiring more anesthesia and require up to 12 weeks of recovery time. Using the innovative fractional CO2 technology, Active FXTM is able to minimize discomfort allowing faster recovery times while still providing dramatic results.
Dr. Glenn DeBias, director and founder of The Institute for Laser and Aesthetic Medicine, developed this procedure back in 2004. He continues to perform thousands of procedures a year with a vast majority of patients returning for treatments for ongoing maintenance.
Learn more here: Active FXTM
Other Techniques for Tightening Facial and Neck Skin
Non-invasive radio frequency

Non-microneedling rf and no downtime

Minimally invasive radio frequency microneedling

Superficial rf microneedling and minimal downtime

Most invasive radio frequency microneedling

Deep rf microneedling and longer downtime
*Click image below to enlarge – Click again to return to page

Not all radio frequency (RF) technologies are created equal. Choose your aesthetic facility and physician wisely. Safety, effectiveness, comfort level, downtime, and cost are factors to consider when choosing a skin health regimen. You also want to seek a provider who has a depth of knowledge and experience performing laser and aesthetic procedures.  
Non-Invasive Radio Frequency
For patients who desire a no downtime option, the non-microneedling rf treatments may be for you. These non-invasive devices work on all skin types and help to promote smoother and firmer-looking skin.
Procedures involve the use of a radio frequency handpiece and topical gel to deliver rf energy to the deeper support structure of skin (mainly the dermis). It is most commonly used for mid and lower face and upper neck.
Pelleve, Venus Freeze, and Exilis Ultra are three options available for non-invasive, no downtime skin tightening. Of these three, Exilis Ultra is the most popular.
Exilis Ultra uses the latest technology and provides efficient, quicker, and more effective heating of the dermis. Treatment time is 10-15 minutes and is usually well tolerated by patients. It can be performed as often as weekly to obtain collagen building and tighter and thicker skin.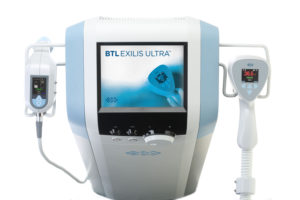 Unfortunately, patients who have pacemakers or other electrically implanted devices should not have these rf procedures.
Advantages of these treatments include the ability to do in the summer when you experience more intense sun exposure.
These procedures not only tighten skin, but can also eliminate cellulite, and even help manage small pockets of underlying body fat (Exilis Ultra body).
Learn more here: Exilis Ultra, Venus Freeze, and Pellevé
Minimally Invasive Radio Frequency Microneedling
Venus Viva is a minimally invasive rf microneedling treatment that is very popular, requiring just one day of downtime. This procedure heats up the dermis and resurfaces the skin providing the additional benefit of improving skin texture. Patients can get these treatments performed as often as monthly.

Microneedling radio frequency treatments should not be performed during the summer as you are exposed to more intense sun rays.
Learn more here: Venus Viva
Most Invasive Radio Frequency Microneedling
INFINI-microneedling is more beneficial for acne scarring and provides more dramatic results than the other RF procedures, while requiring longer downtime.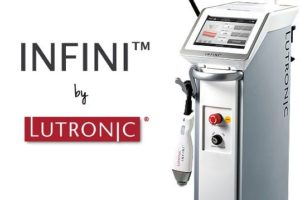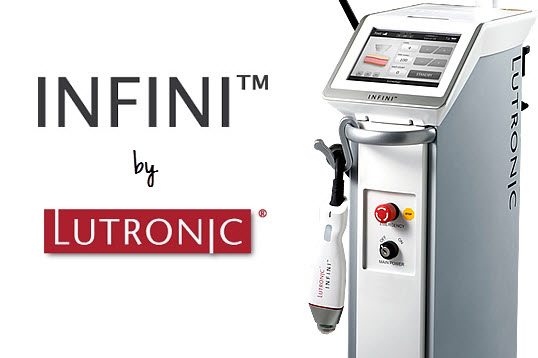 These treatments utilize radio frequency energy with a proprietary tip. The major difference between this technique and the standard radio frequency options above is that microneedling uses a series of tiny needles to apply the heat directly to the dermis level of the skin, instead of letting the heat travel through the outside layer.
Because needles are used to puncture the skin, some patients experience mild pain during these procedures, but your provider will work with you to improve your comfort level.
Learn more here: INFINI-microneedling
Choosing the Best Option for Your Skin Tightening Goals
As stated earlier, each method varies in safety, effectiveness, comfort level, downtime, and cost. It's important to weigh your options and consult with a trained physician before getting treatment.
Favorable results and outcomes are obtainable when pairing the best technology on the market with the most knowledgeable and experienced provider.
Finally, choosing the best skin tightening techniques with a customized skin care regimen can help you offset the effects of aging, revealing your best skin health and look for your age.
Find the right plan that works best for you.