Exilis Ultra Body Contouring

Remove Belly Fat and other Stubborn Pockets of Fat
Are you tired of stubborn pockets of fat? You aren't alone! The Institute is thrilled to introduce the Exilis Ultra body contouring procedure. This treatment addresses trouble spots, including those on your abdomen, flanks, arms, and thighs. Dr. DeBias has helped over a thousand patients reach their objectives of a more contoured appearance using state of the art proprietary fat destruction protocols ~ 95% + satisfaction.
Exilis Ultra is the first non-invasive aesthetic device to deliver ultrasound and radio frequency energy simultaneously. This is a safe and effective treatment for patients looking to address unwanted stubborn fat pockets. Speak with Dr. DeBias to determine if body contouring treatments are right for you.
EXPERIENCE A MORE CONTOURING APPEARANCE IN A SAFE, NON-INVASIVE WAY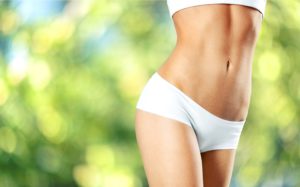 Introductory offer for the body ~ $485

Blend of ultrasound and RF energy to yield optimal results
Destroys those smaller pockets of fat
Proprietary body contouring protocols
High patient satisfaction
Safe and effective treatment
10-minute procedure
Well-tolerated by patients
Non-invasive
No downtime
Long-lasting results
Works on all skin types
How it Works
Exilis Ultra works by using ultrasound and radio frequency energy to help patients achieve a more contoured appearance. The energy heats up the deep layers of the skin. This causes the fat cells to shrink.
What to Expect
The Exilis Ultra device will be placed over the targeted treatment area. The handpiece delivers focused RF and ultrasound energy to the deep layers of the skin while keeping the surface soft and cool. The appropriate combination of heat and cooling makes this body contouring treatment both effective and comfortable.
What areas can it treat?
Exilis helps to reduce body fat of the abdomen, flanks, arms, and thighs.
How long does the treatment take to perform?
Treatments take about 10 minutes per session.
Is there downtime?
There may be temporary redness that usually subsides in a few hours. It is important to stay hydrated and increase water intake on the day before, the day of, and the day after your treatment.
How many treatments for optimal results?
Speak with Dr. DeBias to determine a treatment plan that will meet your expectations and yield the best possible outcome.
How long does it take to see results?
It takes about 2-4 weeks following your first treatment to begin seeing results.