Laser Skin Tightening Reviews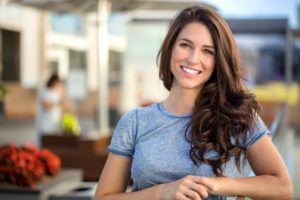 Read what patients at The Institute have to say about their fractional Co2 laser skin resurfacing treatments. Results may vary depending on a number of factors.
Fractional CO2 Laser Testimonials
---
As a nurse practitioner, I have learned how important it is to find a provider that has performed your particular treatment of interest consistently on a regular basis. Dr. DeBias has performed thousands of fractional laser face treatments providing me with CONSISTENT RESULTS while setting realistic expectations. When Dr. DeBias performs ActiveFX I experience NO PAIN and there is minimal downtime.

-Joy (May 2018)
---
I am new to laser and came in for the ActiveFX fractional procedure. I am hooked! As a nurse with 30 years of experience I can say with certainty that there is a reason that Dr. DeBias has consistently been top doc. He is an expert in knowledge and experience with laser technology. Noticeable yet natural result and was nearly painless. Very satisfying experience here at The Institute. 
-Satisfied Patient (April 2018)
---
Dr. DeBias and his staff provide everything that is true in the above statement. If you are looking for a superb-quality and caring staff, who listen and explain things clearly, then you have found just that here. They are personable, respectful, intelligent and up to date, and, most of all, interested. As a Registered General Nurse, a Registered Nurse, a Certified Massage Therapist, a retired model, and an artist married to an ER physician, who is also a patient of Dr. DeBias, The Institute of Laser Aesthetic Medicine is an establishment that both myself and my husband recommend both as health care professionals and patients. We are both so happy with the results from our procedures, and we will be patients for life!
– Sarah
---
Dr. DeBias, I want to thank you again for taking the extra time to make it possible for me to have the fractional procedure…..I am absolutely thrilled with the results I am seeing. I didn't think my face could be this "cleaned up and bright.
– Helene
---
Dr. D. is a genius. If you want to take years off your face in a week, Active fx is the way to go. I have had it done 2x and will be back every 6-12 months to slow down the aging process. When I first met Dr. DeBias (Dr. D) what struck me was his interest in the person. He truly loves making people look their best, and this enthusiasm shines through.
– Natalie
---
 Dr. DeBias and Jeanne, I want you to know how much I appreciate the care and empathy you show to me when doing my laser treatments. I am very happy with my face, and I think you're wonderful. I recommend you to everyone.
– Kathy
---
I have always had positive experiences here at The Institute for Laser and Aesthetic Medicine. I get the ActiveFX fractional face treatment and the results have always been fantastic! There is minimal downtime, and my appearance is so refreshed and renewed after the transformation period. Dr. DeBias mentioned how you can expect improvement in the texture, tone and tightness of your skin after the procedure, and I experienced just that. It's an amazing treatment that he developed himself. Also, the staff is extremely kind and welcoming. Love it here.
–Kimberly S.
---
•We travel all the way from Bethlehem because of our trust in The Institute. We receive the fractional ActiveFX treatment and love the results! It is very worth the week of transformation because the results are unparalleled. Dr. DeBias is very knowledgeable and the outcomes are always consistently exceptional. Would recommend this practice if you are looking to give yourself a refreshed look that is natural. For the treatments done, the prices are very reasonable and these are some of the enhanced benefits of being a regular here.
– Diane and Cathy
---
Outstanding experience from beginning to end! Caring and professional staff guided me through the treatment with wonderful results. My skin feels better and looks better than it has in years. The great thing about laser fx is that it accesses your body's own resources to renew collagen and promote a more youthful appearance. Special thanks to Dr. DeBias for his skills and talents in skin caring and respect for his patient-Me!
– Cynthia
---
I love this doctor! I have just had my 10th Active FX laser treatment with Dr. Debias. He does such a wonderful job and I trust his judgement. I have asked him about numerous other treatments to enhance my facial features and he tells the honest truth. If he doesn't think it's for you, he says so…. he is not looking to make an extra buck! It's all about what is best for the patient. Thank you Dr. Debias! I feel like I look 10 years younger : )
– Lisa
---
I have had the fractional laser treatment done and the results are BEAUTIFUL!!! I get complimented all the time by everyone. Dr. Debias has restored my skin to the way it SHOULD look. I was feeling cheated out of having the nice skin like I used to have, but now I have it back all thanks to Dr. Debias. My skin is glowing, my brown spots are gone, my fine lines are longer there, and my eyelids no longer droop. I have also had laser hair removal done at this office and it is completely painless!! The great thing about both procedures is THEY REALLY WORK and they are PERMANENT!!! His staff is lovely and very personable. I highly, highly recommend Dr. Debias. You will not be disappointed. Even if I move out of the area, I will travel back to Dr. Debias.
– Stephanie
---
The staff is very courteous and knowledgeable. I like when I come in to my appointment with Dr. DeBias I do not feel rushed and I get all my questions answered thoroughly. I get my Botox done here and my daughter just received the ActiveFX treatment for her acne scars. It's been only 1 week and the results are very impressive. A great and professional facility that uses only the best technology. I have talked to Dr. DeBias and his staff and they explain how some of the newest technology compares to other ones. They only use the ones that patients have repeatedly demonstrated a liking to based on their procedure and their results and outcomes.
-Patient of The Institute
---
At first I wasn't sure what to expect with the ActiveFX and all the hype that was placed on it. Then I did the treatment and I realized what everyone was talking about! This treatment really does wonders for your appearance! I could just feel the tightness of my skin and my look felt so refreshed. Not to mention all the nice compliments you get and it's YOUR skin!
-Patient of The Institute
---
The ActiveFX fractional co2 laser skin resurfacing procedure was well explained and Dr. DeBias provides very realistic expectations. He has a very kind and friendly delivery and I appreciate how he conducts himself and his procedures. I was nervous at first because I did not know what to expect and he put me at ease gave me a clear understanding of what was to follow. I am very pleased with my results! I have been coming here for years and would recommend The Institute for Laser and Aesthetic Medicine.
-Patient of The Institute
---
The ActiveFX treatment is probably the greatest skin treatment I have ever received. If you are looking to refresh your appearance, this is your GO-TO ! Dr. DeBias developed this awhile back and he is definite expert who knows what he is doing. I went to their Doylestown office but they also have one in King of Prussia. Great prices and results all around.
-Patient of The Institute
---
I have been coming to see Dr. DeBias for over five years now. I am religious about getting my "Active FX" twice yearly. It has kept me looking youthful and my skin looking great. Tightens skin, pores and removes fine lines. It continues to strengthen the underlying collegian so there is further improvement after each treatment. Great Doctor! Awesome staff!
-Kathleen Connor 
---
Tighter skin with only 3 days of downtime – Doylestown, pa
I sought out the pioneer of the Active FX laser for my resurfacing procedure. Dr. Glenn DeBias has done over 15k of these procedures and I wanted to go to the best. The procedure did everything it promised – my skin texture, tone, and tightness improved. The procedure was painless (numbing cream and cold air were used) and I only had 3.5 days of downtime. I will continue to get this procedure to maintain my look.
Dr. DeBias was caring, patient, and did a great job of educating me about my skin and the aging process.
-Amy F.
---
So, thanks to the response of doctors I chose Active FX over IPL for fine lines, acne scars, and pore size (active fx was actually cheaper, only one treatment and treats all of my issues instead of 1). I just got the procedure yesterday and it was a breeze, practically painless and very little swelling. they said today was going to be worse, but I disagree! I am less red and some of the swelling has already gone down around my eyes! I can't wait to see the results!
So day 2 has arrived and peeling has started. Not as bad as I thought it would be…. little micro peeling, Skin still looks bumpy and 'perforated', but I am sure that is all going to exfoliate. From what I can see now already a great improvement of line near mouth and under eye, acne scarring seems to be less as well. Very pleased to be noticing a difference at day 2 knowing full results are achieved in 6 months!
-Patient of The Institute
---
Active FX is amazing!
I had Active FX on a Friday on my face and neck, and the swelling went up and started to go down on Friday night. The swelling was ending on Saturday and started to itch and I peeled on Sunday. On Monday, I was back to normal, but slightly blotchy and stayed home.
My skin continues to get softer and the skin is firmer. There are still some areas and lines that need some more lasering next time. The doc explained that it's better to break up the laser dose into two or more sessions because the skin is able to heal better than if it got a full strength old school CO2 blast.
I'm pleased and continue to keep it moist at night and eat well so that the collagen regenerates well. I plan to have another Active FX in January and plan to have a maintenance treatment once a year after that.
I had my second Active FX on Friday. The doc is great, and I told him I was looking to reduce forehead lines, lines on my neck, and my nasolabial folds rather than the just fixing general post-acne damage, an old scar, and texture the first time 3 months ago.
The doctor upped the fluency on the laser this time because I did great last time and could tolerate a higher fluency. I had treatment on Friday and returned to work on Tuesday with a small degree of pinkness to my skin. My skin is tight and much younger looking. I am having to moisturize the skin every few hours.
I am planning to have an Active FX treatment every year from now on to just maintain what I have. I would recommend my doctor to anyone and he can formulate a unique laser treatment plan to suit everyone's specific needs.
-Joe
Awesome Doctor
---
I have received 5 ActiveFX procedures which goes to show what I think of this treatment. Everything from the smoothness in my skin to the lyft in my upper jowls, this treatment did it for my face skin. My results lasted about a year and I was very pleased with my outcomes.
-Meg
---
Today I am going for my 4th ActiveFX procedure. This treatment has done a great job at reducing my fine lines and wrinkles. In just days after getting this fractional performed I noticed a clear improvement in the texture and tightness of my skin. This is a top treatment if you are looking for dramatic improvements for your face skin. ActiveFX produces a natural response you do not have to worry about an unnatural result.
-Holina
---
Learn more:
---