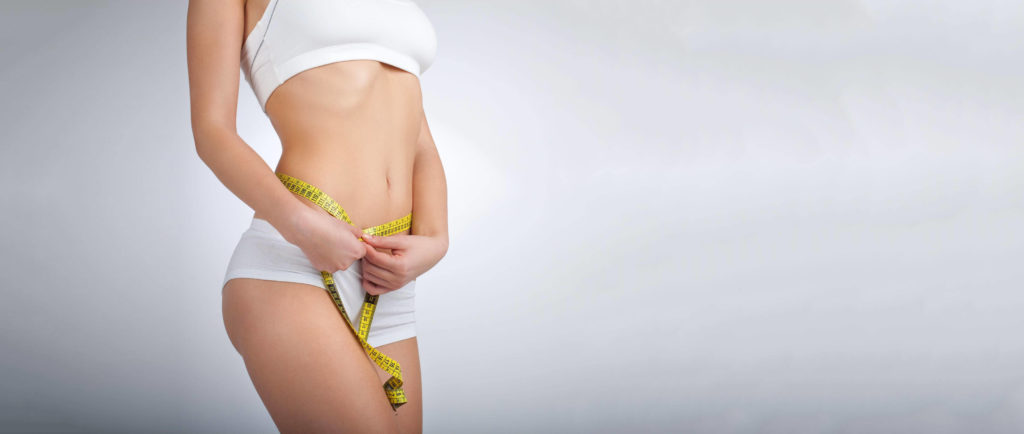 Most of us have stubborn areas of fat that are just plain resistant to the efforts of diet and exercise. No Sweat! Advances in technology can offer desirable solutions for removing those stubborn areas of fat permanently, without invasive surgery. Compare and contrast your options with SculpSure vs CoolSculpting. SculpSure body sculpting uses a heating method via laser. CoolSculpting, on the other hand, uses a fat freezing method.  
Sculpsure vs CoolSculpting: Treatment Time
SculpSure treatments take just 25 minutes per area. CoolSculpting treatments take anywhere from 35-60 minutes per area.
SculpSure vs CoolSculpting: Patient Selection
Treatments are customized for a variety of shapes and sizes. CoolSculpting treatments are limited by how much fat can be suctioned into the applicator.
SculpSure vs CoolSculpting: Comfort
Contact Cooling technology keeps the skin comfortable during treatment. SculpSure is a well-tolerated treatment. CoolSculpting uses suction-based applicators that freeze and numb the treatment areas. Post treatment massage is required which can be uncomfortable.
SculpSure vs CoolSculpting: Safety Profile
Side effects from SculpSure are mild and temporary in nature, with the most common being tenderness. Common side effects from CoolSculpting are numbness, bruising and itching. More adverse events reported include delayed onset pain, hernias and paradoxical adipose hyperplasia (thickening and expanding of fat cells in the treated area, which require liposuction to fix).
SculpSure vs CoolSculpting: Results
With SculpSure, the feathering of heat provides a natural-looking result. With CoolSculpting, due to technology, unevenness in the treatment area has been reported.
SculpSure vs CoolSculpting: Patient Satisfaction
SculpSure clinical studies have shown 83% to 100% patient satisfaction rate. CoolSculpting clinical studies have shown 73% to 93% patient satisfaction rate.
SculpSure vs CoolSculpting: How Many Treatments Will I Need?
Most of the treated areas using CoolSculpting take 2-4 treatments for maximum results; Our experience with SculpSure shows great results after 1-2 treatments. Individual results may vary.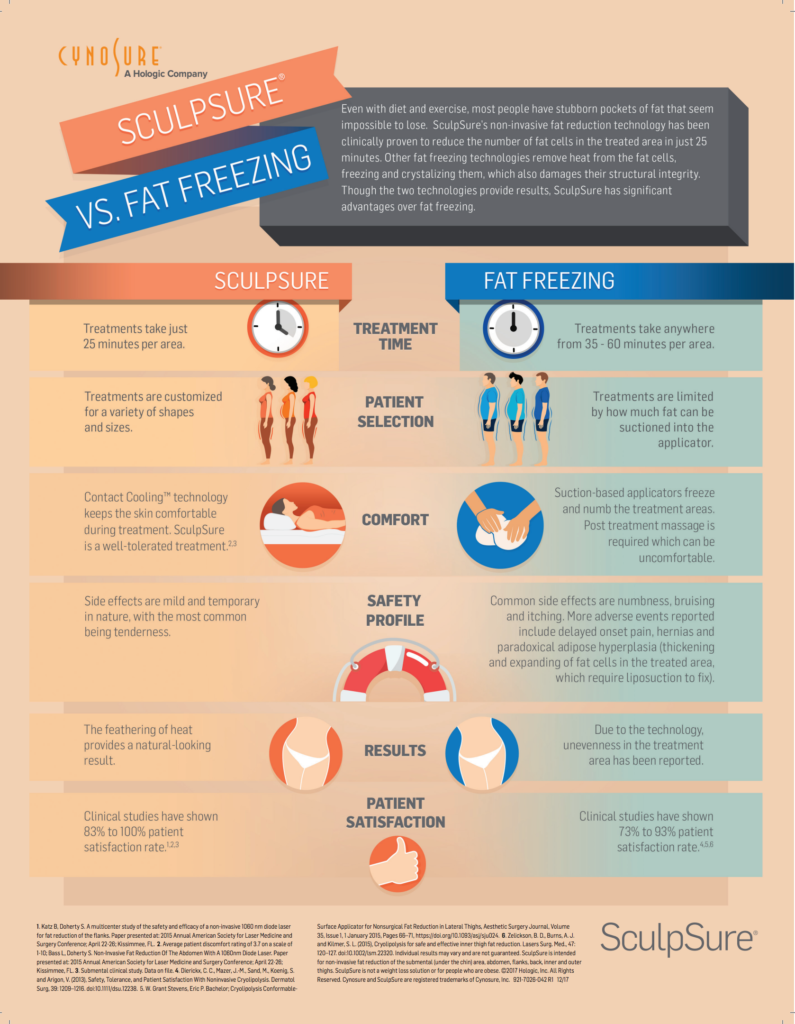 Save Time and Reduce Fat Deposits More Efficiently with SculpSure
Dr. DeBias and The Institute for Laser and Aesthetic Medicine have performed over 1,100 SculpSure procedures with over a 90% satisfaction rate. They are considered one of the most experienced facilities in the Tri-County performing SculpSure laser body sculpting.
This treatment is safe and easily tolerated by patients and fat destruction is permanent. There is even some skin tightening that occurs from this treatment. You don't even have to worry about time off to recover. In addition, it works on all skin types. Results appear after 4 weeks, with optimal results within three to six months (results may vary depending on a number of factors).
Save time and make fat loss more efficient with SculpSure body sculpting today!
See what patients are saying…