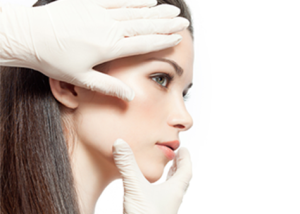 People can now defy the effects of their age in ways never before imagined in human history, thanks to our modern understanding of diet and exercise and advancements in lifestyles and living conditions,. As we routinely witness with many of our celebrities, a proactive person can maintain their youthful looks well into their twilight years. But sadly, super foods and good genes can only get you so far. That's where the helping hand of Dr. Glenn A. DeBias and his capable staff at The Institute for Laser and Aesthetic Medicine come in. With two locations in both Doylestown and King of Prussia, Dr. DeBias offers patients an array of cutting-edge, non-invasive treatments to revitalize crucial points on the face and body. Dr. DeBias has over 34 years of experience as a physician, and has spent over 18 of those years practicing laser and aesthetic medicine. Dr. DeBias understands what patients are looking for when they step into his office.
"Most patients today don't want to be 'cut and pulled,' which has the potential to lead to unwanted and, in some cases, irreversible consequences. […]Patients, now more than ever, demand a rejuvenation process that counteracts the aging process in a safe, natural way."
Dr. DeBias claims that his line of work is as much an art as it is a science. By marrying the art and science of aesthetic medicine,
Dr. DeBias has earned the trust of many men and women who leave their faces in his capable hands.
"To most women their face is the most important part of their body, so when I ask what they want done and they say 'what do you think I should get done?', it's deeply humbling for me."
Gaining that trust in new patients is not only ILAMED's goal, but also its specialty. Patients are given a chance to schedule a consultation with a staff member in order to diagnose the issue and find the most efficient method of treatment. Our services include skin resurfacing and non-ablative tightening, laser body contouring, other laser and skin treatments, cosmetic injectables, skin rejuvenation, and acne treatments.
To get the best of what aesthetic medicine has to offer, you need both cutting edge science and an artist's eye. Dr. DeBias has spent years cultivating both, and he can help you achieve your best self.