Starlux LuxDeepIR – Fractional Infrared Skin Tightening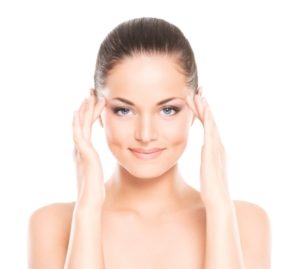 The LuxDeepIR fractional infrared skin tightening treatment delivers infrared light deep into the skin, which causes soft tissue coagulation. This leads to the generation of new tissue and reduction in the appearance of skin laxity.
Dr. Glenn DeBias and The Institute serve patients in their Doylestown, PA treatment center. Dr. DeBias has performed thousands of fractional CO2 laser procedures and is the inventor of the first fractional CO2 laser skin resurfacing protocol, known worldwide as Active FXTM.

Frequently Asked Questions:
What makes it different?
The LuxDeepIR uses a fractional approach which creates heated areas in the dermis, which is surrounded by unaffected tissue. The heated areas induce the body's natural healing response.
Are these treatments safe?
The LuxDeepIR Handpiece also uses patented 3-stage Contact Cooling.
It cools the skin before, during, and after each light pulse to increase comfort and safety during treatment.
What should I expect after treatment?
Lingering warmth, tightness, or redness in the treated area, which fades within a few hours of treatment.
Quick healing process. Generally, you can receive a treatment and go back to work or to other activities without any recovery time.
A series of treatments at 4-6 week intervals may be required to achieve the desired result of smoother, tighter skin.
We will be able to give you more information about skin tightening and expected results when you visit the office.
---
Dr. DeBias has performed more than 21,000 fractional CO2 procedures to date, qualifying him as one of the most experienced CO2 laser practitioners in the United States.
Dr. DeBias is consistently voted one of the best laser and aesthetic medicine physicians in the Tri-State Area. He is also in the top 1% of cosmetic injectors in the country based on experience and status. The Institute has performed over 250,000 aesthetic procedures to date.
---
Set up a consultation at The Institute for Laser and Aesthetic Medicine and Dr. DeBias will work with you to determine the best approach to attain the optimal results you are trying to achieve. One visit and you will be on your way to a more refreshed look!