Restylane Fillers – Face and Cheek Fillers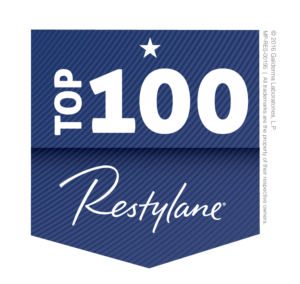 The Institute offers a collection of Restylane fillers in their Doylestown, PA treatment center of Bucks County. These include Restylane, Restylane Lyft, Restylane-L, and Restylane Silk.
Dr. Glenn DeBias is recognized among the top 100 volume injectors for Restylane injections in the country. He is ranked in the top 1% of cosmetic injectors in the country based on experience and status.

What is Restylane?
Restylane is a cosmetic dermal filler that replaces lost volume and restores youthful contours to the skin to smooth away moderate to severe facial wrinkles and folds, such as the lines from your nose to the corners of your mouth (nasolabial folds). Restylane is the world's most used, most studied dermal filler, and has been used in over 70 countries and in more than 1.4 million treatments in the U.S. The procedure is non-surgical, and its effects are virtually instantaneous.
What can Restylane Lyft Treatments do for your cheeks?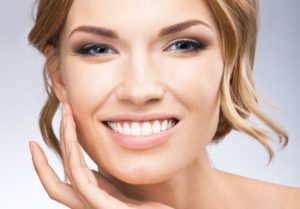 With age, our faces lose volume and tightness. Our cheeks suffer the most damage, as the natural fat that surrounds them breaks down, creating more prominent wrinkles and sagginess. Restylane treatments allow you to achieve natural-looking volume and definition in your cheeks. This FDA- approved, injectable hyaluronic acid gel is used to age-correct the contours of your face by treating moderate-to-severe wrinkles and nasolabial folds, or smile lines. Restylane treatments can achieve better results than over-the-counter creams and cosmetic products ever could. Restylane® Lyft can help you look your best, no matter what your age, and help you maintain that look, despite the constant aging of your skin.
Dr. DeBias is a Double Platinum Status provider for Restylane®.
Restylane Injections Specials
For limited time offers, please visit our specials page!
---
The Restylane family of products includes Restylane®, Restylane-L®, Restylane® Silk, and Restylane Lyft®. More information about Restylane® dermal fillers can be found at the manufacturer's websites:
Restylane injections have a highly favorable safety profile. It is composed of non-animal stabilized hyaluronic acid. Hyaluronic acid is a substance found naturally in the human body. Restylane is fully biocompatible. There is a limited risk of animal-based disease transmission or development of allergic reactions to animal proteins. No allergy testing is required before use.
Restylane maintains its shape using the body's own moisture. The hyaluronic acid in these fillers is hydrophilic or "water loving." As hyaluronic acid gradually degrades, each molecule binds to more water and over time, the same volume can be maintained with less hyaluronic acid. This ability of hyaluronic acid to bind to water is what helps provide long-lasting results.
Unlike rooster-derived hyaluronic acids and bovine collagen products, Restylane is free from animal proteins. This limits any risk of animal-based disease transmissions or development of allergic reactions to animal proteins.*
---
Set up a consultation at The Institute for Laser and Aesthetic Medicine and Dr. DeBias will work with you to determine the best approach to attaining the optimal results you are trying to achieve. One visit and you will be on your way to a more refreshed look!