Radiesse Fillers – Non-Surgical Face Contouring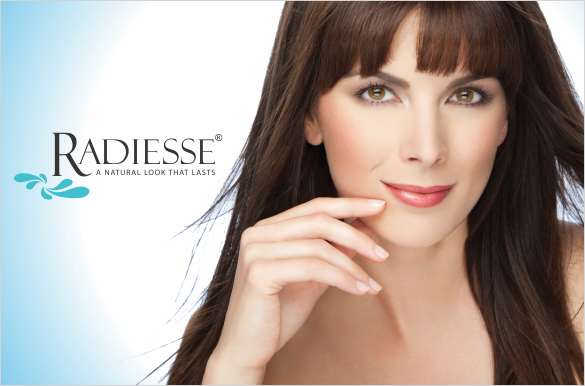 Dr. Glenn DeBias and The Institute offer Radiesse fillers for non-surgical face contouring in their Doylestown, PA treatment center of Bucks County.
Dr. DeBias is ranked in the top 1% of cosmetic injectors in the country based on experience and status. The Institute has administered over 25,000 injectables to date.
Radiesse® is the newest non-surgical facial contouring filler that delivers an immediate, longer lasting result. Whether you are longing to reverse the common signs of aging or address a health issue that otherwise would require an invasive treatment, you have more options in looking and feeling better with Radiesse®. Developed with safety and longevity in mind, Radiesse® is a new generation injectable filler that offers superior versatility for both cosmetic and reconstructive use without surgery.
What sets Radiesse® apart from other dermal fillers? The answer is in its durability, longevity, and versatility. The unique composition of Radiesse® provides immediate visual improvement common with other fillers, along with the benefit of long-lasting results. This is because Radiesse® is made of very tiny, smooth calcium hydroxylapatite (CaHA) microspheres. The microspheres (particles) form a scaffold through which your body's own collagen grows, and this produces the desired long-term effect. These unique advantages make Radiesse® the ideal choice for facial shaping and contouring.
---
About Dr. DeBias and The Institute for Laser and Aesthetic Medicine:
Dr. DeBias has been a physician for 34 years, the last 18 of which have been devoted to performing laser and aesthetic medicine in his continually evolving practice. Dr. DeBias was one of the first to utilize the phrase "laser and aesthetic medicine," which is commonly used today.
Dr. DeBias is consistently voted one of the best laser and aesthetic medicine physicians in the Tri-State Area and is ranked in the top 1% of cosmetic injectors in the country by experience and status
He has performed more than 250,000 aesthetic procedures to date and is the inventor of the first fractional CO2 procedure (Active FXTM), for which is he internationally recognized
He has performed more than 21,000 fractional CO2 procedures to date, qualifying him as the most experienced laser CO2 practitioner in the United States
---
Set up a free consultation at The Institute for Laser and Aesthetic Medicine and Dr. DeBias will work with you to determine the best approach to attaining the optimal results you are trying to achieve. One visit and you will be on your way to becoming a more refreshed look!