Lux1540™ Non-Ablative Lasers
The Lux1540™ Fractional device from Palomar (distributed in the UK by Eden Aesthetics) is a 1540nm erbium glass fibre non-ablative laser, which is delivered to the skin in tiny microbeams, in combination with contact cooling of the skin's surface.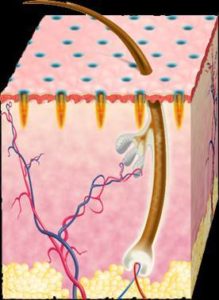 The Lux1540™ can penetrate up to a depth of 1mm into the skin, whilst also leaving the skin's surface intact, creating tiny columns of treated (or coagulated) tissue which are surrounded by the healthy tissue. With a choice of treatment size heads for skin resurfacing and wrinkle reduction, the Lux 1540™ can produce 100 microbeams/cm2 columns for deep coagulation (up to 1mm) with a 10mm head, or 320 microbeams/cm2 narrower columns for relatively shallow coagulation, with the 15mm head.
Dr. Glenn DeBias performs procedures in his Doylestown, PA treatment center. The Institute for Laser and Aesthetic Medicine serves patients of Bucks and Montgomery Counties, and the Philadelphia region.
Dr. DeBias is one of the most experienced practitioners in the United States performing fractional CO2 laser procedures. He developed the first ever fractional CO2 laser treatment, known worldwide as Active FXTM.
It was approved by the FDA in February 2007 for 'skin resurfacing procedures and dermatological procedures requiring the coagulation of soft tissue'.

To achieve this "best look" in the first place, patients require the touch of a gifted physician. By Dr. DeBias' definition, this means someone who is not only experienced and knowledgeable but also blessed with an artistic eye and the assistance of revolutionary technologies.
Today, the idea is to perform little or no invasiveness to achieve a more natural result and to perform these procedures intermittently as needed to keep pace with the patient's aging process. Dr. Glenn DeBias, founder and medical director of The Institute for Laser and Aesthetic Medicine in Doylestown, says: "Rather than attempt to make someone look 20 years younger than they are with unattainable results and unnatural technique, the goal today is to help someone look refreshed for their age, giving them their best natural look.