Facial Rejuvenation Procedures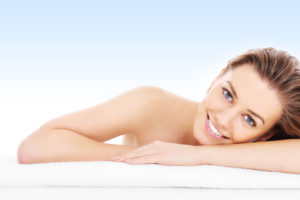 REFRESH YOUR LOOK & IMPROVE YOUR SKIN HEALTH
Dr. Glenn DeBias and The Institute for Laser and Aesthetic Medicine offer an array of innovative facial rejuvenation procedures to refresh your look and renew your skin. They offer no downtime radio frequency skin tightening, minimal downtime rf microneedling, and the most dramatic results with Active FXTM fractional CO2 laser skin tightening (4-day transformation period). Other popular skin rejuvenation treatments include cosmetic injectables & dermal fillers, laser hair removal, and laser spider veins/varicose veins treatment.
Skin tightening procedures at The Institute help patients to not only offset the downward spiral effects of aging, but help to promote better skin health. Explore your options below!
If you are a new or existing patient, Dr. DeBias would be happy to sit down with you and discuss a skin health regimen that will meet your aesthetic goals and expectations.

The Institute offers the following Facial Rejuvenation Procedures:
Facial Rejuvenation via Laser
Facial Rejuvenation via Injectables
Facial Rejuvenation via RF Skin Tightening
Facial Rejuvenation via RF Microneedling
Other Facial Rejuvenation Options
LED Devices for Acne/Rejuvenation
IPL Devices for Photorejuvenation
Medical Microdermabrasion
Vibraderm Superficial Abrasion
Infrared Light Acne Treatments for Breakouts, Scars, Oiliness & Redness
Superficial & Medium Acid Peels
Helios Lite
Medical Grade Skin Care Products
---
 Set up a consultation at The Institute for Laser and Aesthetic Medicine and Dr. DeBias will work with you to determine the best approach to attaining the optimal results you are trying to achieve. One visit and you will be on your way to a more refreshed look!